City Library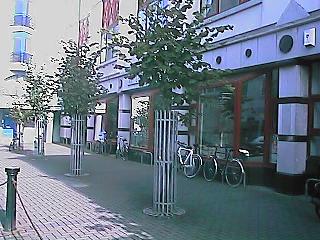 The city library is divided between two locations; the main library in the city centre, and a smaller, more specialised library at Island House. The main library has around 50,000 volumes, with a particularly strong emphasis on fiction and poetry, especially Irish poetry. The library also houses what is probably the best local photographic collection in the country; a spectacular archive of photos (over 10,0000 in all) of local interest dating from around 1870, which includes amongst others the Marconi collection. A recent extension, which is to open in the next few months, should provide a more extensive selection. Also impressive is the local history collection, which is based at Island House.
Opening hours:
Monday: 2-5pm, Tuesday to Thursday: 11am - 8pm, Friday: 11am to 5pm. Saturday: 11am-1pm and 2pm-5pm. Juvenile library closes at 5pm each day. Closed Saturdays of Bank Holiday Weekends. [Sept 1997].
Up to date opening hours and other information can be obtained from the Galway Public Library website.