Nora Barnacle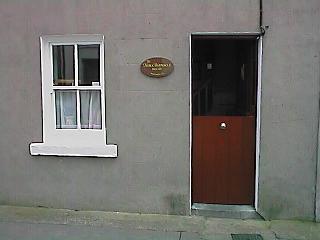 Nora Barnacle's House at Bowling Green
James Joyce was a regular visitor to Galway, as his wife and chief inspiration was born in the city's Bowling Green area. Nora Barnacle was to provide the inspiration for the character of Molly Bloom in 'Ulysses'.
Nora was the perfect foil for Joyce and he remained faithfully in passionate love with her from the time that they eloped in 1904 until the time of their deaths. Joyce came in 1909 to Galway to visit Norah's mother, when he cycled to Oughterard, and in 1912 when he and Norah went to the races, and he has written several poems and articles based in the city. Joyce's strongest literary references to Galway are the poem 'She Weeps Over Rahoon' and, of course, 'The Dead'. James and Norah lived as common law husband and wife until some years later when they married.
The Norah Barnacle House is now a small private museum which has retained its former character. It's open to the public during the Summer months and the charming and knowledgable guide, Stephen, will be happy to show you around.